Our tailored China marketing solutions illuminate the path through China's cultural landscape, empowering your school to engage and inspire potential Chinese families that align with your academic standards.
Why Choose IES
Deep understanding of the Chinese market
Our team of international education experts has extensive knowledge and experience in the Chinese market. We understand the cultural nuances, preferences, and behaviors of Chinese families, allowing us to tailor our marketing strategies specifically to resonate with this target audience.
Expertise in digital marketing platforms
We are well-versed in popular Chinese social media platforms such as WeChat, Weibo, and Xiaohongshu. We know how to effectively utilize these platforms to build brand awareness, engage with prospective parents, and drive targeted traffic to your school's online campaigns.
High-quality content creation
We focus on generating informative, engaging content that educates prospective Chinese parents about your school and programs. Through articles, videos, infographics, and more, we establish your school as a trusted authority in education on Chinese social media and other digital channels.
Access to influential Key Opinion Leaders (KOLs)
We collaborate with KOLs who have a large following among Chinese parents and can significantly boost your school's visibility and generate interest among prospective families. Through our exclusive partnerships with Chinese KOLs, we can help you collaborate with these influential figures to promote your programs and reach a wider audience.
Other School Solutions from Our Premier Partners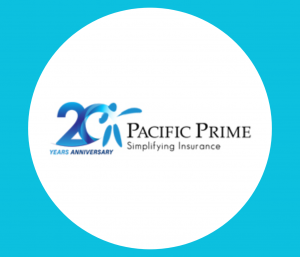 An Award-winning health insurance broker with over 20 years of experience working with international schools, providing tailored coverage options to meet their specific needs.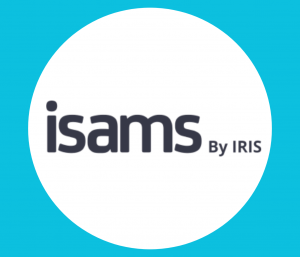 A comprehensive online platform that efficiently handles all aspects of school administration and is fully web-based, ensuring convenient access from anywhere, at any time.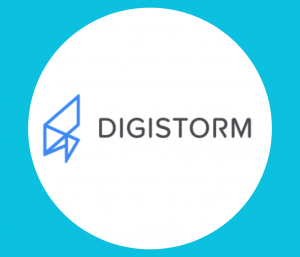 A market-leading software, app, and website development company that specializes in creating advanced solutions for the K-12 education industry.
Recent Articles
The Power of KOL Marketing: Leveraging Expertise and Influence for School Brand Success KOL marketing, or Key Opinion Leader marketing, ...
Read More
Testimonials

Anna Cheng
Chinese Admissions Manager - Lanna International School,Thailand
"We at Lanna International School are very happy indeed with the IES service for our China social media. Your staff have shown exemplary service in setting up and managing our WeChat Official Account and other platforms."

Kim – Thanchanok Loviriyanan
Marketing Director, Brighton College Bangkok, Thailand
"I am very satisfied with the IES service quality. Within a year we can expand a lot into to the China market with more awareness & more customers thanks to IES. We received good advice & Chinese translations in all our news releases which made our Chinese customers believe in us & make the decision to enroll at our good academic Bangkok school."

Susan Dineen
Director of Admissions and Marketing, Regents International School Pattaya, Thailand
"IES have been instrumental in driving our marketing activities forward in the Chinese market, helping us to overcome many of the obstacles that make access to the various channels there extremely difficult. They have become integral to our marketing plans for this sector and supporting us with finding the right messages to use via the right channels."

Justin Byers
Deputy Head of Primary, Lanna International School, Thailand
"Lesley has been extremely beneficial for us at LANNA in several ways: As a critical eye, a partner in brainstorming, as a confidence booster, and by guiding us to improve our product. She offers very useful advice to us about our social media platforms and website and works with us so that the ideas are generated and shared. She's really good at letting us know when we are doing a good job so that we can maintain the right path. This has been huge for me as I think I have good ideas but I'm not confident. Once I bounce these ideas off of Lesley, I feel better and she is quick to offer feedback both positive and constructive."

Raquel Silva
Director of Admissions, Marketing and Engagement at UWC Thailand
Richard knows carefully the international school industry in the region and has a sharp and intuitive approach. His advice has guided my decision-making in several projects.

Rob Stewart
Head of School at Lanna International School Thailand
When the name Richard Gaskell is mentioned in educational circles it is commonly followed by acknowledgements of a great researcher of the International School market, his personable approach and his immense network of people all over the world. I have been privileged to recently work alongside Richard as a colleague and involvement with IES. It is through witnessing first hand the depth of Richards knowledge and influence of IES development that he has risen to another level again. Richard's has an innate ability to connect people and drive the agenda in a mutually respectful and professional manner. He reaches his targets through sustained and purposeful actions that synergize the project group. I have found not only is Richard a high performance IES CEO/Director he is well balanced and willingly shares the love and care he has of his family into the IES group and their working relationship. You see a high performance achiever, hard task setter blended with a caring and thoughtful family man. These traits carry through to the work and service you receive through IES.

Greg Smith
Head of Shekou International School and Vice President for Asia Pacific at International Schools Services (ISS)
I feel like Richard really understands the industry. There would be very few who have the same depth of knowledge, hold the same insights, can analyze situations, or create connections to the same depth as Richard Gaskell. I have always appreciated his approach to the business side of the international school sector. He sees through hype and publicity to understand real trends and opportunities that exist. He speaks the truth and I am happy to recommend him to anyone in the education business.

Pierre de Mirman
Deputy Global CEO at Pacific Prime
At Pacific Prime we have known and worked successfully with Richard for many years. IES identifies key market trends and drivers for us, that allows us to be one step ahead of the competition. IES has the best network of leaders at International Schools in Asia Pacific. This enables us to know our client base better and make the best connections possible.